BRUNO MARS THE 24K MAGIC WORLD TOUR TO BANGKOK APRIL 30-May 1, 2018
14th November 2017
Posted by

Suriya Tingchat
No comments
Filed in:
BangkokEventsSee & DoWhat's On
GRAMMY AWARD WINNER AND MULTI-PLATINUM SELLING SUPERSTAR BRUNO MARS BRINGING THE 24K MAGIC WORLD TOUR TO BANGKOK ON APRIL 30-May 1, 2018
Massive World Tour, Produced By Live Nation, To Support Release Of Bruno Mars' New Album, 24K Magic
Bangkok Tickets Go On Sale November 4, 2017
For additional round (1 May, 2018) will go on sale November 5, 2017
Bangkok (September 14, 2017) – Grammy Award winner and world-renowned,multi-platinum selling singer/ songwriter/ producer/ director/musician, Bruno Mars, revealed details behind his massive upcoming global headline tour – The 24K Magic World Tour (pronounced twenty-four karat magicworldtour) for 2018. The tour began at Antwerp, Belgium in March 2017 and has travelled throughout Europe, North American and visited over 45 cities across the US and Canada. The tour will play Australia to a sold crowd in 17 Arenas – just prior to the tour of South East Asia.
Bruno Mars' first ever show in Bangkok in 2014 sold out fast and became one of the hottest concert of the year in Thailand. Bruno Mars' The 24K Magic World Tour in Bangkok will be held at Impact Arena, Muang Thong Thani on April 30, 2018. Tickets start at 3,500Baht. Public on sale will be available on November 4, 2017 starting at 10am at ThaiTicketMajor outlets and www.thaiticketmajor.com or call 02 -262-3838.
The 24K Magic World Tour celebrates Mars' latest chart-topping album, 24K Magic (http://smarturl.it/24kmagic).
The 24K Magic World Tour marks Mars' first full-length tour since 2013's hugely successful Moonshine Jungle World Tour, an international blockbuster that sold 2 million tickets worldwide across 155 sold-out dates.
Mars – currently featured on the cover of Rolling Stone – performed on a number of high profile TVappearances, beginning with a show-opening performance at the 2016 American Music Awards, Victoria's Secret Fashion Show, NBC's Saturday Night Live, highlighted by performances of "24K Magic" and new album track, "Chunky."
For the latest updates on Bruno Mars' Bangkok show, please log on to www.bectero.com or follow us on www.facebook.com/bectero, Twitter @BEC_Tero_Ent and Instagram @ BECTERO_ENTERTAINMENT.
About Bruno Mars:
A multiple GRAMMY® Award winner and 20 time GRAMMY® nominee, Bruno Mars has sold over 170 million singles worldwide and over 26 million albums worldwide, affirming him as one of the best-selling artists of all time. The critically acclaimed singer, songwriter, producer, director, musician recently dominated charts with the worldwide smash single, "Uptown Funk." The RIAA diamond-certified smash made history as the longest-leading Billboard "Hot 100" single of the 2010s, and is only the 10th single in the chart's 57-year history to spend at least 14 weeks at #1.
"Uptown Funk" has received a number of honours, among them three 2016 GRAMMY® Awards, including the coveted "Record of the Year" award. In addition, the "Uptown Funk" companion video received the 2016 MTV Video Music Award for "Best Male Video."
Mars returned to the Super Bowl Halftime stage last year to perform alongside Beyoncé and Coldplay. Mars' historic 2014 performance made NFL history as the second most watched Super Bowl Halftime Show ever, earning a record-breaking total viewership of over 115.3 million, all while being the youngest artist ever to serve as the sole Super Bowl Halftime headliner. According to Billboard, Mars scored his first five "Hot 100" #1 singles faster than any male artist since Elvis Presley. As a singer, songwriter and producer, Bruno Mars has now amassed an incredible catalogue of 35 "Hot 100" hits to date.
Address:Impact Arena, Muang Thong Thani, Bangkok, Thailand
Join the Inspire Events & Offers Line account…
Every day, the best event/offer from each region will be sent on one message. Plus, fun polls, where you get instant access!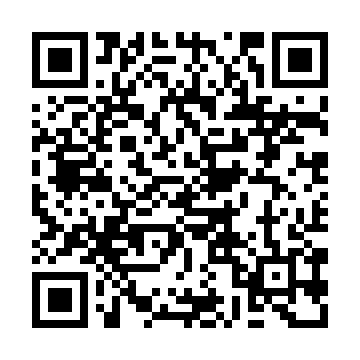 LAST INSTAGRAM POSTS: inspire_thailand
(Visited 107 times, 1 visits today)