GLOW celebrates 12th Anniversary – 30 November 2017
20th November 2017
Posted by

vadim
No comments
Filed in:
BangkokEventsSee & DoWhat's On
GLOW celebrates 12th Anniversary with Berlin's Dani Casarano and residents
Bangkok, November 2017 – GLOW club will celebrate its 12th anniversary by throwing events on Thursday, November 30 and Friday, December 1! The club will welcome one of the most exciting Berlin's artists – DANI CASARANO, who will be playing alongside the hottest Thailand's talents and GLOW residents. They will present the freshest electronic sound, rolling from the deep and stripped house to groovy techno atmospheres. Events will last from 9.30 PM till 3.00 AM, ticket price for each night will be 250 thb before and 350 thb after midnight – both with one drink included. OPEN BAR will be running from 10 till 11 PM on both nights, there will be a "Lucky Number 12" – BOTTLE GIVEAWAY for everyone whose ticket number ends with the "12", and GLOW T-SHIRTS giveaway, as well.
VIDEO ANNOUNCEMENT: https://www.facebook.com/GlowBkk/videos/10156073384336019/
Line Up:
Thursday, November 30th
Superstar Panda x DOTT
Dan Buri x Mendy Indigo
Elaheh x Junesis
Friday, December 1st  
DANI CASARANO [Melisma / Cadenza, Berlin]
Sunju Hargun x Moreno
The Outsider x Koish
"GLOW is created as the place where the quality house & techno, sound-system that we're proud of and sharing awesome vibes, matters the most. We will continue making the grooviest dancefloor stories, within our non-compromised journey. Thank you all, for being with us for the past 12 years. Let's rock!", said GLOW management. 
DANI CASARANO's uniquely individual sound with a touch of a pure emotive soul and mystery, characterize his cutting-edge approach to techno. His classy and fresh DJ sets has been shaking venues such as DC10 and Sankeys (Ibiza), Club der Visionaere and Hoppetosse (Berlin). His label Melisma is marked by a compositional elegance, that gives a sophisticated twist to the underground movement. His creativity and visionary helped Melisma to become the institution it is today, counting on artists like Ricardo Villalobos, Thomas Melchior and Fumiya Tanaka among many others. Throughout his life as producer, Dani spent endless hours blending his sophisticated techno with lush funky sounds and earthy Latin American undertones, creating a formidable number of tracks which have been released on prestigious labels such Cadenza, Drumma, Melisma, and so forth.
Dani Casarano Soundcloud // FB Event // GLOW FB Page
Join the Inspire Events & Offers Line account…
Every day, the best event/offer from each region will be sent on one message. Plus, fun polls, where you get instant access!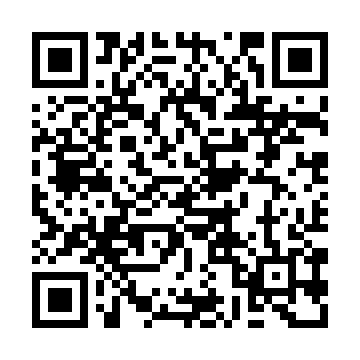 LAST INSTAGRAM POSTS: inspire_thailand
(Visited 50 times, 1 visits today)