LIVE: The Note, Kunst & City Plant At JAM – 20th October 2017
16th October 2017
Posted by

Suriya Tingchat
No comments
Filed in:
BangkokEventsSee & DoWhat's On
Indie pop night with 3 bands that haven't played at Jam before. Bangkok / LA, pop-rock band The Note, playing alongside dreamy alternative rock band Kunst (formerly know as Discocxnt), and Daniel Didyasarin's (Pennytime) very promising new project, City Plant.
● KUNST
● The Note
● City Plant
// 200b Entry //
CITY PLANT
City Plant is a collaboration project formed in mid-2017 between neighbors Daniel Didyasarin and Makara Dolsuklert. The duo spent much of 2017 recording demos and jamming continuously without boundaries. In late August the duo released their first single "Minimal Speaking" via YouTube and are also planning to release more music by 2017 as well as performing.
KUNST
Formed in 2015, KUNST (fka Discocxnt) is a Bangkok based band who tried to bring remarkable 90s shoegaze pieces back to life, but failed. Inspired by different genres, KUNST synthesize their mixture from dream pop, brit pop, and post rock into their own style, which later called.. eh… alternative rock, maybe. KUNST recently launch debut single 'Hold On', pop-rock track about on-and-off relationship with a hint of lo-fi, dreamy atmosphere, ticklish guitar riffs and energetic guitar solo.
Members: New – Widthawat Intrasungkha (Guitar, vocal), Music – Wisun Swathasut (Drums), Joe – Panaphat Kaewchum (Bass), Jod – Kanawut Krutnangrong (Guitar), Ig – Montipa Virojpan (Vocals)
THE NOTE
The Note started as a project that Joey and Oliver wanted to create to honor the memory of their late brother "Note". Note was a true musician and influenced Joey and Oliver since they were young. Unfortunately, Note's life was cut off at the young age of 18, and even worse was the timing, he lived his lifelong dream of signing with a major label in Thailand but never got to fulfill his dream. Fast forward ten years later, Joey and Oliver came back to Thailand from their home country of the United States with a mission. They were always somehow connected to music, from playing in high school rock bands to playing concerts in Hollywood, but it wasn't until they had a purpose that made things spark. They decided to join forces and record an independent album. The rightfully titled album "Fulfill The Dream" and backed by a strong name, "The Note" the answer they got surpassed their expectations. The single "Learn To Fly" was awarded with the "Highest Calorie Award" (Most Requested Song Of The Week) by Fat Radio (Bangkok) the opening week and climbed the charts to number 6. The question now was "Who are these guys?".
The Note came in fast and hard and with the release of their second single "White Lies" they took over the radio charts nationwide. # 1 in Nakhon Ratchasima, # 1 in Hat Yai, #2 in Bangkok, #1 in Chiang Mai, the list went on and on. They were nominated with "Best Up and Coming Artist" award.
The Note is now currently recording their EP with new members Arm (drums) and Oui (bass) which is set to release in 2018, with the first single being released on October 6th, 20107 distributed by ProKarma worldwide and a mini-tour through India. Bangkok is just the start The Note wants to take the world by storm.
https://www.youtube.com/NoteBand
Address:JAM, 41 Soi Rong Nam Kang (Charoen Rat Soi 1), Sathorn – Surasak BTS Exit 2, Bangkok, Thailand
Join the Inspire Events & Offers Line account…
Every day, the best event/offer from each region will be sent on one message. Plus, fun polls, where you get instant access!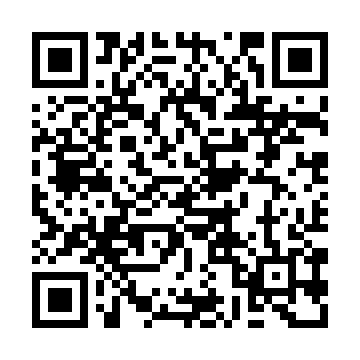 LAST INSTAGRAM POSTS: inspire_thailand
(Visited 20 times, 1 visits today)