Midweek rant: While Pattaya moans, Bangkok carries the nation
04th October 2017
Posted by

vadim
No comments
Filed in:
BangkokLifestyle
If I see another story about the state of Pattaya's beaches I think I shall be forced to smash my computer.
If I see another story about the state of the stinking sea, the decrepit sidewalks, falling masonry….I shall stamp on my iPad.
If I see more Pattaya stories about thieving lady boys, taxi mafia, bent coppers – you name it – I shall hurl my iPhone out the window.
Without any electronic devices I may just then be able to avoid the news from Pattaya.
And to make sure I shall apply to be one of those Buddhist hermits who goes and lives in a hut in some forest in Nan where there is no electricity or wi-fi signal.
Nirvana.
I know the folks at Thaivisa need Pattaya and the news and clicks it generates for their revenues. It's the news place that keeps on giving.
It is just that I have had enough.
Enough of the moaning Thai media. Enough of the complaining Pattaya expats. Enough of the "spoiling the image of Pattaya" – if I hear that one again I may have to end it all by becoming the latest balcony falling statistic.
I can see the headline now:
"Ratchayothin (Bangkok) resident ends it all with 12th floor leap because of Pattaya.
- Thai wife says he was driven to it after overdosing on Pattaya news".
Even in death there will be a reference to Pattaya in every line!
Alright, I could just ignore it. It's just that it creeps up on me everywhere, even when I am not looking.
What really gets my goat is the idea – subliminal almost – that it is only Pattaya that has problems.
They moan about the traffic in Pattaya – has anyone seen what is happening in Bangkok with all the train lines being built.
Do we complain – hardly ever – we put up with it – it's called progress. For our children's future.
They moan about things that could fall on people from building sites – know how many people have been killed – yes killed – in my immediate Bangkok neighborhood from engineering gantries falling from train line construction.
Four.
Think your sidewalks are bad – try the suburbs of Krung Thep – many places don't even have any.
Think we don't have theft? Think all the police in the capital smile and wave you on your way with a hearty "khraphom" never dreaming of taking a baht over their salaries?
Dream on.
Bangkokians just get on with their daily lives – contributing to GDP and keeping the rest of the country afloat.
Our filthy sea is the floodwaters that appear everywhere almost daily in the monsoon season.
Do we complain? No, we haven't got time for that – we must get to work for the good of the nation.
While Pattaya bleats, Bangkok, the heart of Thailand, beats.
Join the Inspire Events & Offers Line account…
Every day, the best event/offer from each region will be sent on one message. Plus, fun polls, where you get instant access!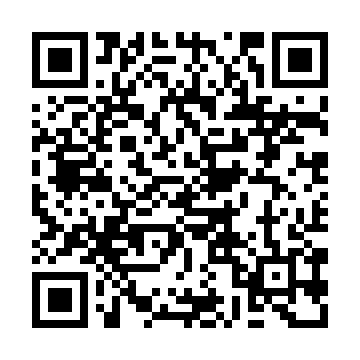 LAST INSTAGRAM POSTS: inspire_thailand
(Visited 64 times, 1 visits today)