Movement Play by Benjamin Joon and Maria Fonseca / 11-12 October 2017
10th October 2017
Posted by

Suriya Tingchat
No comments
Filed in:
BangkokEventsSee & DoWhat's On
time
11 Oct 18.00-21.00
12 Oct 18.00-21.00
It's recommended to take full course (both days), but if necessary, single-day registration available per request
location
Dance Factory (Ratchdapisek 7) Room 3-M
(near MRT Thailand Cultural Center)
Fee and Booking:
1 day 500 THB
2 days 800 THB
Booking:
Tel: 0830345950, line: ongarius
To reserve your spot, Please request your booking and transfer the fee to
Kasikorn: 0332919946 (Nitipat Pholchai นิธิพัฒน์ พลชัย)
Limited to 10 participants/day
——————————————————–
MOVEMENT PLAY by Benjamin Joon & Maria Fonseca
Workshop Description
How can we transform fighting into a playful practice for personal growth? How can we integrate loving kindness, compassion, joy and inner peace into our physical communication?
MOVEMENT PLAY develops your capability and creativity with movement games, playfighting and contemporary meditation practice. The integral concept combines physical, mental, emotional, energetic and spiritual aspects.
PLAY.
nothing creates deeper experiences and develops your potential better than smart and joyful games.
FIGHT.
Experience the transformation of fighting into dancing and embody the qualities of a peaceful warrior: benevolence, equanimity, joy and compassion.
BE STILL.
A contemporary meditation practice in movement and silence supports your abilities of deep listening and observation.
CONTENT
Meditation Practice
Basic Mobility Practice "Animal Locomotion"
Simple patterns & basic principles from soft martial arts
Basic principles of contact improvisation
Sparring Games
Play Fighting
Tools for Improvisation
TEACHER
Benjamin Joon lives in Berlin and teaches his integral movement and communication workshops in europe and asia.
He practiced the principles and techniques of Kickboxing, Qi Gong and Jiu Jitsu since his childhood. Other influences are coming from diverse meditation practices, buddhist philosophy and psychology, neuroscience, Fighting Monkey practice and Contact Improvisation. "We are never to old to play – we lose our juvenility and the chance to develop our unlimited capability when we stop playing smart games." – Benjamin Joon
Maria is a Portuguese dancer and creator. She graduated from London Studio Centre, BA (Hons) in Theatre Dance where she developed a dissertation about Spirituality & Dance, a subject that interests her deeply. "I like to feel like an open canvas, able to embody and express freely with other artists that seek going beyond their limits." – Maria Fonseca
we are looking forward to play, fight and meditate with you – Benjamin Joon & Maria Fonseca
http://www.benjaminjoon.com/
Address:Dance Factory Ratchada 7, Bangkok, Thailand
Join the Inspire Events & Offers Line account…
Every day, the best event/offer from each region will be sent on one message. Plus, fun polls, where you get instant access!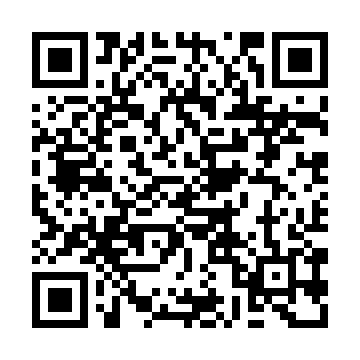 LAST INSTAGRAM POSTS: inspire_thailand
(Visited 31 times, 1 visits today)