Neck And Shoulder Pain Syndrome – Thai Chiro Bangkok – The Natural Healing Center
28th September 2017
Posted by

vadim
No comments
Filed in:
BangkokHealth & Fitness
Technology has been amazing…cars, computers, smartphones, tv's and more. they have really changed our life. Unfortunately, one of the side effects of these incredible machines has been the explosive increase in neck and shoulder pain. The forward bending of the head and neck while driving, working on computers, playing on our smartphones and watching tv creates powerful stresses on the bones, discs, muscles, and nerves in the neck and shoulders. Add to this the overuse of our arm and shoulder while driving, mousing, and fingering screens, and you can see why we call the resultant aches and pains, "neck and shoulder pain syndrome". This is much more than the typical "office syndrome". It also includes the additional stress from driving, playing with your phone, propping your head up white reading or watching tv, and so much more! that gnawing, burning, aching pain can really torture your life! this condition is exploding all over with more and more people seeking help and relief. Even the numbers for neck surgery have been shooting up due to the neck degeneration caused by this condition over time.
The sad truth is that this is all unneccessary. if people only knew how to properly treat this condition, and understood how to prevent it in the future, there would be much less pain and anguish in society today.
At the natural healing center/thai chiro, our expertly trained and friendly staff can assist you in recovering from the pain and anguish of this condition, without drugs or surgery, and teach you strategies of how to avoid the condition in the future. no, our care is not "fancy massage", but real health care involving the unlocking of tightened spine joints, relieving nerve irritation, and rebalancing muscle tone. The treatments are safe, comfortable, and very effective. they are done by licensed, well trained staff, including american trained doctors with over 50 years combined experience!
had enough of the pain?…. call us today for blessed relief and true healing!!
The natural healing center/thaichiro: 094-949-9614 (e) 02-639-7300 (t); www.thaichiro.com
Welcome to The Natural Healing Center
Your Bangkok Chiropractor
We are very pleased to bring a new era
in holistic healthcare to Bangkok!
The Natural Healing Center, serving the public at 2 locations – Hua Lampong Rama 4 Rd, near the main train terminal, and Ramkhanhaeng 90 Rd. in Northeast Bangkok is founded on the principle that to arrive at true healing, focus must be placed on the causes of pain and illness rather than just treating the symptom effects. Most people today reach for the pain killers or other drugs when suffering with pain and illness. But this is often like knocking down the smoke alarm during a fire or your car's oil lamp when the level is too low. You may feel better in the short term, but in the long run you may regret it!
On your first visit to The Healing Center you will be asked to complete a comprehensive history form. Then a qualified staff member will discuss your information with you and determine if you are a good candidate for our care.
A specific physical examination will then be given to further clarify your condition. If you need other care that is not offered (medical), we will inform you immediately.
However, if you do qualify for our care then you will be given a personalized health achievement program which will incorporate the appropriate combination of approaches for your case. The approaches we use are these:
Chiropractic
Physical Therapy
Nutrition

For more information or to schedule an appointment with our Bangkok chiropractor,
call 02-729-3699 today!
Dr Chase Schneier is a chiropractor serving Bangkok and the surrounding communities. Our chiropractor and the rest of the friendly team at The Natural Healing Center are dedicated to chiropractic solutions to target your unique needs, whether you are suffering from back pain, neck pain, headaches, or even just plain old muscular tightness and tension. You may need pain relief after suffering an accident, experiencing an injury, or if you have a specific condition such as chronic back pain or a spinal condition; even if you just want to improve your overall health, our chiropractor can help you achieve your wellness goals! Please visit the testimonials page to see what our patients are saying about our Bangkok chiropractor and getting regular chiropractic treatments.
If you are new to seeing a chiropractor and want to find out more, please email us or call 02-729-3699 to receive personalized answers to your questions from our friendly team. We also welcome referrals, so feel free to use the "Send to a Friend" link located at the bottom of every page to share our health information with your friends and loved ones.
"Observational study found that low back pain patients receiving chiropractic care, which typically includes spinal manipulation, are more satisfied than those receiving medical care."
-New England Journal of Medicine
Dr Chase Schneier
Bangkok Chiropractor
The Natural Healing Center | 02-729-3699
18 Ramkamhaeng 90
Bangkok, Bangkok 10240
Rama 4 Rd.

Join the Inspire Events & Offers Line account…
Every day, the best event/offer from each region will be sent on one message. Plus, fun polls, where you get instant access!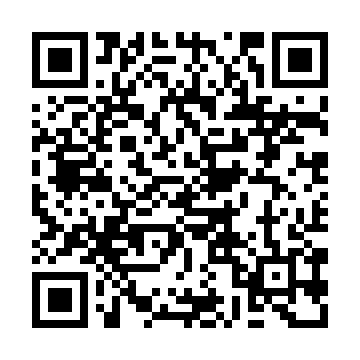 LAST INSTAGRAM POSTS: inspire_thailand
(Visited 103 times, 1 visits today)