The week that was in Thailand news: Amazing Thailand still living up to its name!
07th November 2017
Posted by

vadim
No comments
Filed in:
BangkokLifestyle
Perusing the pages of Thaivisa this week, was, as ever, a pleasure somewhat akin to propping oneself on an outside bar stool in the early evening at some Thai red light district and watching the passing parade arrive for work.
Vaguely voyeuristic but with a hint of Eastern promise it all being quite harmless – just so long as you don't take it too seriously.
Seriously in the bar areas might be staying for one too many drinks and being persuaded inside one of the dens of iniquity that one is handsome contrary to prevailing evidence. While seriously on Thaivisa might be to take the pronouncements of officialdom at face value.
Essentially in the Land of Smiles no matter how long you have been here it is best to do just that, smile, enjoy your day, see how things pan out and, importantly, don't overreact.
This is easier said than done at times and this week the news pages presented us with the usual array of bizarre stories that would have been more at home in the UK's "Viz" comic or what the Americans might have read in "Mad".
To wit, the most glorious juxtapositions in the last seven days centered around two of the news site's most staple of commodities – tourism and the environment.
The country's first serious attempt to conduct a tourism advertising campaign ushered in the immortal phrase "Amazing Thailand" that has been used countless times since to explain away some of the nation's more nonsensical decisions.
So it was with some trepidation that I delved into the TAT blurb promoting next year's tourism using that tried and tested if predictable moniker: "Amazing Thailand 2018".
While the title told us little new, the content of the campaign revealed some delightful opportunities. Beside such attractions as "Maritime Tourism" and "Night Tourism" was what the TAT referred to as "Green Tourism".
While night tourism apparently involved someone turning on some lights, green tourism was left to the imagination leading me to the understanding that it might involve tourists being commandeered into a beach clean-up operation or perhaps the design of some new eco-friendly "earth-tone" beach umbrellas.
The eco-announcement was quickly followed by news of an environmentalists' meeting in Bangkok that agreed with the University of Georgia's assessment that the Thais are some of the worst polluters on the planet. Someone from America's south had clearly taken a stroll along part of the eastern seaboard or the Hua Hin coast.
The environmentalists are needed, but more than ever someone in tourism authority needs to make it plain to the government even if it appears obvious to many: the destruction of the environment – both marine and inland – due to the idle tossing of trash and the lack of proper waste disposal is a crisis of severe proportions.
Heads need to be bashed together to rein in some of these bullet train mega-projects or even submarine purchases. They need to go back to basics and help people realize what it was in the first place that brought all that tourist revenue into Thailand when the word "amazing" meant something more than ridicule.
For while phrases and words like "unspoiled natural beauty" and "pristine" can still be applied to some far flung areas they are now bandied about more in mockery than reality.
That caused Thai Rath's report of "crystal clear waters lapping on a Bang Saen" beach on Saturday to be met with abject skepticism by weary Thai posters.
Meanwhile, the badly bungled affair of the smoking ban on selected beaches rumbled on with more "smoking boxes" featuring in the Thai press. They looked rather small from the outside as if they could only accommodate a couple of hefty western puffers.
Maybe the producers of the boxes are incorporating some "Doctor Who" technology whereby the famous "TARDIS" was much larger on the inside than out. What did the acronym mean I wondered – surely not 'Thais Are Really Down In Smoking'…..
Anyway, the confusion continued with some saying that warnings would be issued until February 1st while others believed a jail term would await anyone lighting up.
Not for the first time an initiative that could have chipped away at one aspect of the country's environmental woes descended into ridicule.
Now I expect those who have been encouraged to report motorcyclists on the footpath in Bangkok will be inspired to report smokers on the beach.
Especially since it was revealed this week that 170 "sidewalk supergrasses" had raked in 55,000 baht in rewards for dobbing in the bikers in the first month of the 'share the fine' scheme.
While a couple of dozen had actually reported violators but turned down the chance of some extra cash.
That didn't sound very like my neighbors.
Earlier in the week the authorities – accustomed in the previous year to asking everyone to tone everything down – to enjoy a low key Loy Krathong on Friday.
This seemed anything but with a crowd so large at Kaset University grounds in Northern Bangkok that thousands of people could barely move let alone float away their troubles on their floral offerings.
Still, the crowd was good natured with the lighter colored dress and smiling faces heralding a new beginning after the somber tone of the morning period.
It also proved that Rooster does occasionally get out despite several uninformed posters claiming to the contrary. Following my Midweek Rant about fireworks "starky" suggested that "Old Rooster must be great fun at a party".
Guilty on both counts, sir.
But I really must take issue with "alex8912" who suggested that my altercation with a rocket some years back still kept me home during Loy Krathong.
Apart from the fact that I organized dozens of parties and assemblies for thousands of people at Loy Krathong over the years, it also marked my finest hour at international school in November 2006.
At the start of an afternoon Loy Krathong show the assembled secondary students were shown a video of me playing golf apparently having forgotten all about the show.
The pre-prepared video then showed me getting on a variety of transport in a rush back to school culminating in me racing along the sois on my black Honda Steed 400cc chopper.
There was more than a little surprise as the doors to the auditorium were flung open and I drove in dressed in Thai costume on the chopper, circled around the stunned teenagers and expatriate teachers before parking and running on stage to start compering the show.
My daughter, a student at the school, said it was the coolest thing she saw her dad do.
She tempered this with the observation that it was the only cool thing I ever did so maybe my party pooper detractors are right after all!
Top comment story of the week harked back once again to tourism when a deputy PM – how many are there for goodness sake – suggested that lack of language ability was holding back tourism development in Thailand.
Reading between the lines and seeing that it referred to a story about receiving cruise ships – I think he might have said Chinese ability but, hey, it caused the usual barrage of Thai bashing in general, and the education system in particular, to come to the forum fore.
Also garnering much comment was Thai Rath's video diary of the latest exploits of the tourist police in combatting what they referred to as the scourge of "people of color from Africa" darkening Thailand's doors.
The authorities do nothing to disguise their racial profiling while the comments of many especially on Thaivisa's Facebook page make me think it is a positive advantage not to get out much lest one should meet any of these racists in the street.
Meanwhile, as His Generalness was thanking everyone for all their efforts at the Royal Funeral an angry mob descended on Chonburi town hall to complain about shambolic arrangements there that had left many unable to pay their last respects.
The authorities hid behind the noble "sufficiency economy" principals of His late Majesty in attempting to explain away their ineptitude. It would not be surprising if someone had a word.
Out of reach of the junta was the woman In Los Angeles who had attended a funeral occasion there with flowers adorning her black jacket. Clearly trying to provoke she achieved her objective.
A little internet research was all that was necessary to reveal that the said woman and her American husband had written an opinion piece in the "Times of San Diego" detrimental to a certain institution.
Had the couple been in Thailand their liberty would have been in dire jeopardy.
Finally, kudos to the Thai constabulary in Buriram for their quick and practical thinking when an old woman – for some unknown reason – started scaling the walls outside the top windows at a police station.
With no other equipment at hand they rushed about getting sofas and easy chairs to soften her fall in case she toppled, which she duly did – perfectly onto some of the prearranged upholstery.
What with this story, and another about the help given to some men by reporters who came across an overturned pick-up, it made me think.
Thais are pretty good in a crisis.
Rooster
Join the Inspire Events & Offers Line account…
Every day, the best event/offer from each region will be sent on one message. Plus, fun polls, where you get instant access!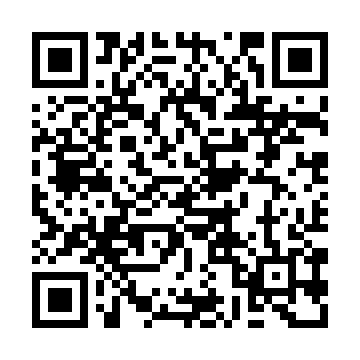 LAST INSTAGRAM POSTS: inspire_thailand
(Visited 73 times, 1 visits today)