What's the last thing you eat before going on a big diet?
16th October 2017
Posted by

vadim
No comments
Filed in:
BangkokLifestyle
Don't say you haven't done it.  At some point in everyone's year, we make a conscious decision to change our lives for the better, make plans to achieve some measure of a healthy lifestyle, and reward ourselves immediately for merely considering turning over a new leaf.  The old "tomorrow I'm going on a big diet" meal.  Pre-eating of comfort food as if it could somehow ward off the discomfort of sugar, fat and carbohydrate withdrawals.
Most of us will take on that one last heaping helping of our favorite food.  Fried chicken with some side order of fattening starch gooped up with oily fat.  A heart-stopping medium-rare T-bone steak with a side of guilt salad.  Or one of my favorite pre-diet binge standards, an everything-but-the-kitchen-sink pizza.  Nothing says "hello healthy" like a big wad of dough baked under a huge pile of processed meats and ooey-gooey cheese.
Some of us have convinced ourselves that choosing a dessert for your "last meal" is somehow binging lite.  "Oh, it's just a little dessert.  I'm going on a diet tomorrow". And an island-size slab of tiramisu disappears.  Or maybe a slice of cheesecake … "It's so small".  I always admire shameless bingers who will order something over-the-top fattening like a proper bread pudding with ice cream on top.  That's what I call "comfort food".
And then there's the closet diet-tomorrow binger.  It's usually just them in their apartment, secretly working through a pint of Hagan Daas Rocky Road ice cream.  The four hours it will take on the Stairmaster to burn those calories is the furthest thing from their endorphin soaked minds.
Me, I like to go out in a flourish.  I don't normally eat a lot of fattening or unhealthy food, just unhealthy portions of healthy stuff.  So when I see smaller portions of food and longer stretches of physical activity on my event horizon, I go for a statement meal.  Invariably I am at a pub when making such a statement as you need to get that last glass of wine worked into the show somehow.  And then I search out the most decadent heart-stopping entre on the menu and order it.
My last pre-diet statement meal is shown in this week's "every picture tells a story" (EPTAS) photo.  Fresh at the bar in Hemingway's, Jomtien Beach, bacon-wrapped chicken livers.  If you've never had them, don't judge me.  They are spectacular.  Big meaty chicken livers wrapped in smoky bacon, stacked onto a kebab skewer and grilled.  Drag one through the Indian curry slurry that serves as a dipping sauce and you'll be in triglyceride heaven.
But, there's a secret mission of my pre-diet diversion.  As those four skewers work their way through my body over the next 24 hours I am increasingly and continuously reminded that I've really got to follow through with the whole "eat right, live healthy" thing.
Seriously, bacon-wrapped chicken livers.
Orlando Barton
Join the Inspire Events & Offers Line account…
Every day, the best event/offer from each region will be sent on one message. Plus, fun polls, where you get instant access!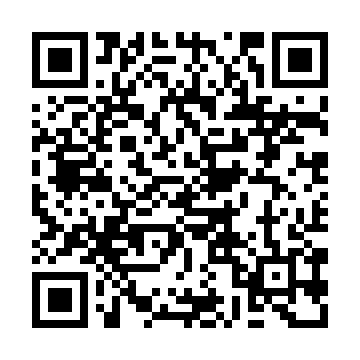 LAST INSTAGRAM POSTS: inspire_thailand
(Visited 16 times, 1 visits today)