Bangkok
Thailand's most reputable American Chiropractor Dr Chase at "The Natural Healing center". Here to fix all your aches and pains.
Dr Chase is an American Chiropractor. His father was a Chiropractor as well. He received his BS, Cum Laude, from Pennsylvania University, then went on to earn his DC degree from Palmer College of Chiropractic in Iowa. Dr. Chase practiced in the U.S. for over 21 years, (where he was licensed in California, Florida, Washington D.C., and Pennsylvania), then moved on to new professional challenges in Thailand where he also became licensed (I of only 28 who passed the exam). He has been in active practice here for over 11 years. He also teaches Alternative Health Care courses at Thammasat University at Rangsit.
Dr. Chase owns 2 Natural Healing Center clinics, one in the Hua Lampong/Rama 4 area near Chinatown, and the other on Ramkamhaeng Road near the Motorway. He is planning to open a 3rd location in Bang Na.
Dr. Chase uses many safe and effective Chiropractic and Physical Therapy techniques, ranging from very gentlecare, for those who like a softer touch, to more robust, for those looking for a firmer approach. He has taken care of people of all ages, from newborns to centenarians. Dr. Chase has also been involved in sports care, having been the official Chiropractor of several sport teams in the U.S. In addition to sports injuries,  Dr. Chase has successfully treated many thousands of cases with conditions such as:
Migraines/Headaches                      Neck and Shoulder Pain
Back Pain                                            Knee Pain
Arm Pain                                            Leg Pain
Numbness and Weakness               Dizziness
Digestive Complaints                       Asthma
Childrens Care                                  Scoliosis
Pregnancy Care                                 General Wellness
Dr. Chase is delighted to be practicing in Thailand. Whether you are residing here or just visiting, he welcomes all who are in need of the very best in Chiropractic care!
Available at two locations:
 18 soi 90, Ramkamhaeng rd, Khwaeng Saphan Sung, Khet saphan sung, Krung thep Maha Nakhon 10240- 02-729-3699
320 Tung Hua Pug Building 3th Floor Room 3C, Rama IV Road, Mahaprutaram,
Bangrak, Bangkok Phone: 02-639-7300
Alternatively please contact Dr chase directly on  094 949 9614
www.thaichiro.com

Join the Inspire Events & Offers Line account…
Every day, the best event/offer from each region will be sent on one message. Plus, fun polls, where you get instant access!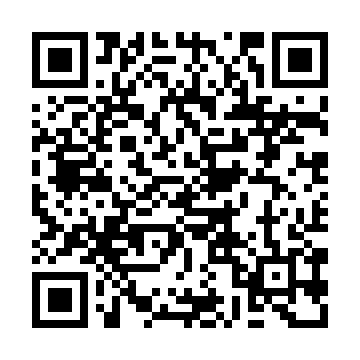 LAST INSTAGRAM POSTS: inspire_thailand
(Visited 2,081 times, 1 visits today)