Bangkok
The week that was in Thailand news: Hey General! Leave us kids alone!
Like many parents, especially those with young children, last weekend was a chance to enjoy the events put on at government facilities to celebrate National Children's day. Rooster took his brood to the Air Force base where my four year old gave me a wry smile as she aimed a machine gun in my direction.
With four offspring from a couple of marriages, I have done my bit to make an impact on the Thai gene pool introducing some sturdy bits of Eurasian double helix liberally laced with western attitude.
My grown up children prefer to live in London these days – they are young and have inherited foolishness – while dad remains committed until death do us part to the vagaries of Bangkok. My daughter was rejected by Cambridge so went to Oxford instead before joining the upwardly mobile in Canary Wharf. My son joined the British army and after injuring his back in the line of duty turned to the altogether safer pastime of music.
My latest contributions, including a one year old, will make their own multi-lingual way in the world as the others did. The only thing I will insist on is that support Tottenham Hotspur Football Club and do their best to avoid all other forms of religion.
Holding court in Government House was His Generalness pointing the way forward for the nation's nippers in his fatherly manner. He came out with all the stock phrases from the "Politician's Guide to Children's Day" manual and there I was thinking on Sunday that was the end of it.
But no. As the last seven days progressed it became more and more obvious that Prayut – and all manner of other powers that be – thought it was actually Children's Week. Such was the puerile nonsense those of us who consider ourselves vaguely adult were expected to stomach.
On Monday Big Too (a Thai word meaning 'to grab by force') told us in all seriousness that "Thai-style democracy" will be good for us as it will be "democracy free from conflicts".
Looking out of my condo window to check I had not slipped through a wormhole to Alpha Centauri, I read on realizing that the general actually had no explanation for all this democracy talk.
So no change there – Thai leaders have been banging on about "Thai democracy" since at least  1932. Westerners, we have been repeatedly told, just don't understand the concept.
On the contrary I think many do. Thai democracy for the most part over the last 87 years has been either military dictatorship or a civilian authority mired in the kind of corruption that makes the Thai police look like relatives of the Angel Gabriel.
Former PM Abhisit is well aware of this. The Eton-educated, Newcastle United supporter with fluent English that the Thais call Mark, has, not surprisingly, a leaning towards western values and concepts.
Democracy is not all Greek to him but he would smile at such a phrase.
He immediately condemned the general for his words saying they were "an excuse to neglect universal democratic values".
Well said, but the Thais are not dumb and they will see through Big Too's rhetoric all by themselves.
Regaled since the year dot by ingratiating politicians as "Phii Nong Chao Thai" many possess a lot more savvy of the "phii" rather than the naivete of the "nong".
Just when I thought we were being treated like adults again came even worse as "Watch-gate" descended firmly into the realm of the kindergarten. Prawit's scandalously childish claims and his master's unwillingness to display cojones anything above the size of fish-balls left us wondering why we bothered to grow up.
How much simpler it would have been if we had stayed in a permanent state of "Dek-ness" where the fish in the water and the rice in the fields coupled with the benevolence of those in power would make everything right for evermore.
As if to confirm the government were focused almost solely on children this week we were told midweek that Thai men have to get out there – well in there – and be more proactive about procreation. Otherwise, by 18 years' time, there will be hardly any young people to fill our flip flops.
Tax breaks and maternity incentives aplenty were announced to encourage the Thai male – and presumably those foreigners with Thai wives too – to get busy. It sounded like the tax boosts of the Christmas shopping bonanza all over again – just more fun.
However, reading the details that amounted to a few thousand baht here and a paltry handout there, I think they are just a tad out of touch as to how much it costs to raise a child.
Speaking in terms the generals may be able to grasp – it might take the cost of a dozen watches or more to propel one to full adulthood.
As sure as night follows day, and theft in the hours of darkness becomes more serious once the sun goes down, we must expect our military overlords to be doing their darnedest to cling to power. This they will do with their own khaki version of the populist policy.
Like giving the subalterns a whiff of prime cuts wafting from the officer's mess, they will serve populism on a silver platter until election day confirms the worst. That, along with every political manipulation they can muster will characterize 2018's return to democracy Thai style.
Frankly, it may be best just to sit back, relax and titter at Thai life rather in the manner of children randomly searching YouTube for amusement.
Thaivisa was not lacking in that regard this week. Firstly we had the American who asked us to believe he was sleep-walking as he stole a car in Chiang Mai.
Rumor had it that when he woke he told the Thai cops that he had had a startling nightmare – there was this nutter, you see, in the Whitehouse….
Later the Thai authorities were slapping themselves on the back as it was announced that the Land of Smiles was no longer the land of fakes. The "notorious markets" tag had finally been removed by the Americans convinced that MBK is kosher.
Or is it that fake goods has just been replaced by Trump's favorite fake news?
Meanwhile no such claims of an end to notoriety were made about the country's sex industry. Forum posters banged on about the Thais being in denial about sex but I have never found that to be the case.
Some Thais may talk denial about sex but it is always with one of their grins that implies the direct opposite prevails.
Sanook told us that the flesh trade is now worth 260 billion baht a year. That was basing the figures on former soapy massage boss Chuvit's claim years ago that sex is 2% of GDP (that he probably believed stood for Good Deep Penetration, economics and the cost of fire trucks not being his strong point).
Two per cent may be a Conservative estimate – yes, having grown up in England, Conservative and sex kind of rolls off the tongue.
The "drama" of the week stooped lower than usual with a Thai woman charged 150 baht for a kapao with egg on top. Forum curmudgeons railed about double pricing while nobody suggested that she was in fact getting a great deal when compared to that Michelin street mongrel charging 1,000 for an omelet.
The Pratunam vendor getting all the heat for overcharging should just put a cuddly Michelin man on the menu and leave the rest to the public's imagination.
And so to this week's Rooster awards. "The U-Turn" award goes to the PM for being unsure as to whether the legalization of marijuana, at least for medical use, is a good thing. His minions were saying it was a done deal with a 5,000 rai plot earmarked for grass growing in Isaan.
Prayut – rather like the man behind the Punch and Judy tent – said "oh no it hasn't" as he tried desperately to figure out if pot was populist, profitable or just prone to political pitfall.
While he couldn't grasp the consequences of the country going to pot, surely a "joint" venture with the police remains a future certainty.
"The Please Don't Come for Tea With Mother" award goes jointly to the nutter who seven million Thais saw kick a four year old boy in the head in the street for no reason and the gunman who pulled up on a motorcycle to shoot his love rival through a car window in Thonburi.
Both victims – miraculously in the case of the latter – emerged largely unscathed but that should not significantly lessen the sentences. Please detain them and forget where you placed the key.
The "Word of the Week" award I give unreservedly to myself. When I started translating news for Thaivisa I decided to always use a new Scrabble dictionary term to describe people online even though I despised it. Proving that repetition is the mother of acceptance that word is now used not just by Rooster but most all of Thai media: the ubiquitous "netizen".
Finally, my "Best Comment" of the week once again goes to 'Darcula'. He was commenting on the brilliant story of the phone stolen by a monkey who then answered a video call from the guys he had pinched it from. 'Darcula' said of the clever primate:
"Let's see if he posts a picture of a banana on Facebook at dinner time".
A comment us netizens truly understand.
Rooster
Join the Inspire Events & Offers Line account…
Every day, the best event/offer from each region will be sent on one message. Plus, fun polls, where you get instant access!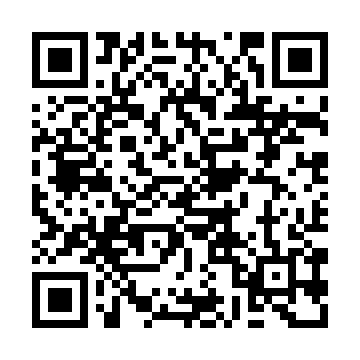 LAST INSTAGRAM POSTS: inspire_thailand
(Visited 30 times, 1 visits today)